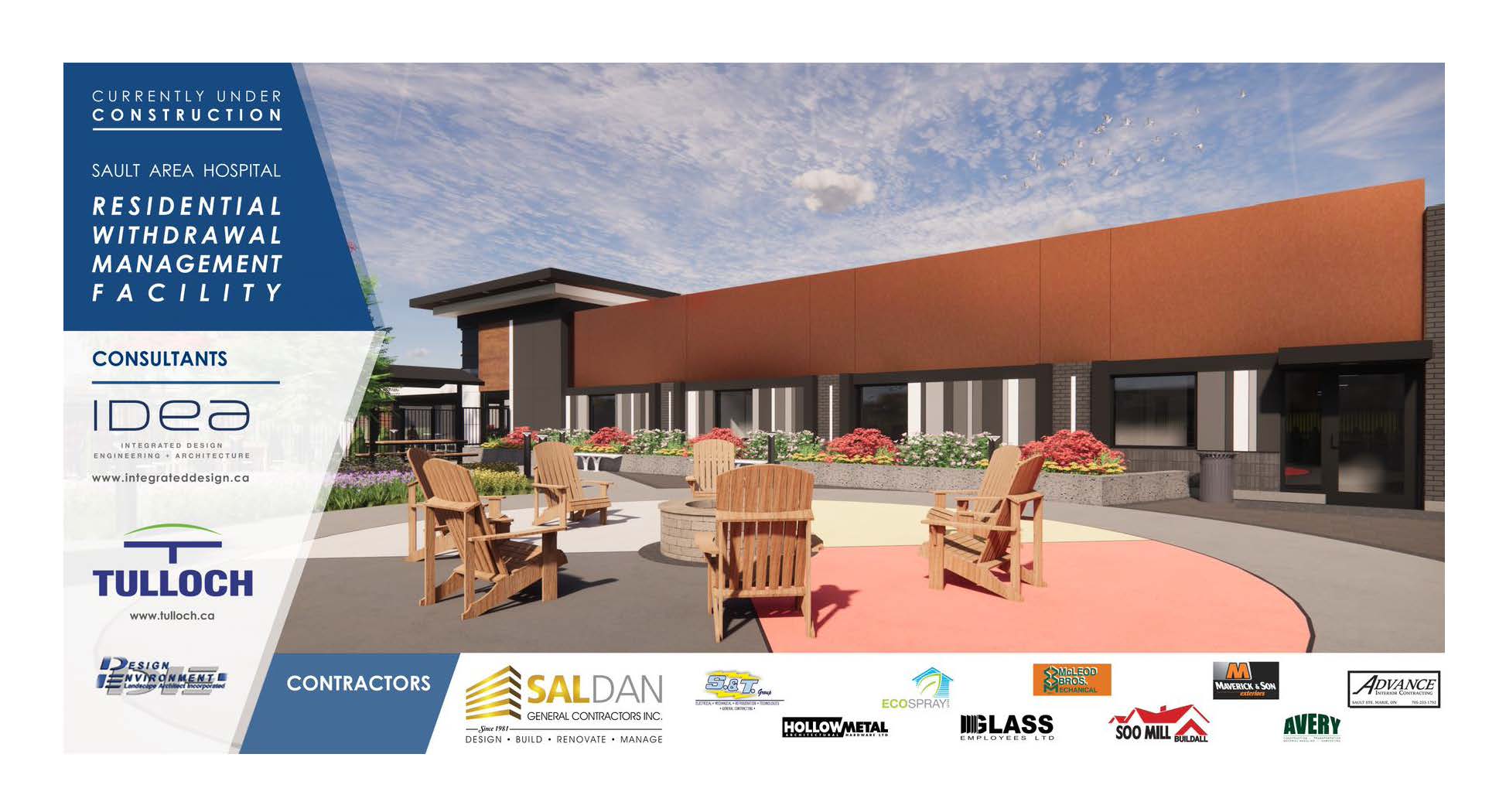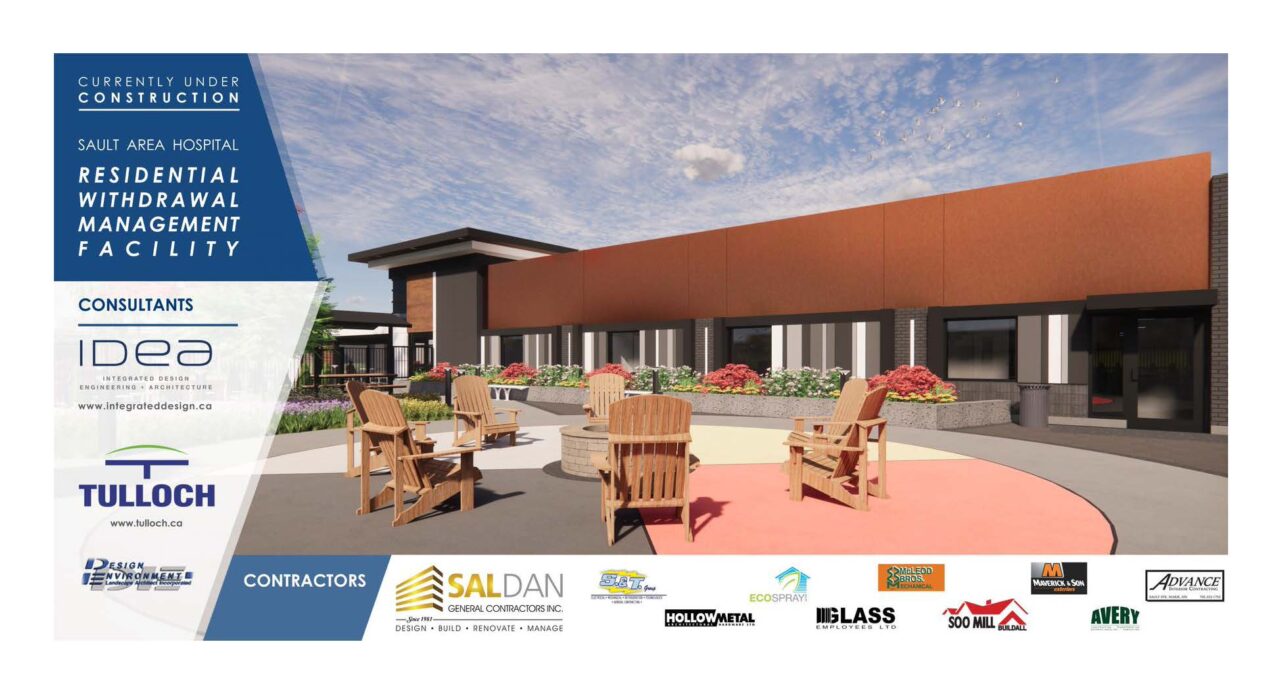 The SAH Residential Withdrawal Management Facility is on it's way at 145 Older Garden River Road and is anticipated to be completed in December of this year.
The 28,000 sq. ft. facility will house 20 adult withdrawal management beds, as determined to be the number of beds needed within the community. 
To learn more about this project, click here.