Journey grew up in an all women household- excluding her father. She was always encouraged to learn how to start and complete tasks independently. To be self sufficient was very important to the family as they believe it is a necessary quality to have to grow as a person; to gain experience and confidence. She has always been a hands-on person and enjoyed spending time on something, then seeing the result.
In high school, Journey was enrolled in arts related classes such as theatre and vocals. It wasn't until later in high school that she took shop classes and learned about ADSB's House Building Program through SalDan's Site Supervisor, Shea Macgillivray. Journey has known Shea previous as she is a long-time friend with her older sister. The family had asked Shea to help them with the process of building a deck, which she happily accepted. While working on the deck, Journey assisted and watched as she found the process fascinating. The two discussed Shea's background and how she began her career in the trades- through the House Building Program, sponsored by SalDan. The following school year, Journey transferred to White Pines to enroll into the House Building Program. "The only regret I have about entering the program was not doing it earlier" she explained.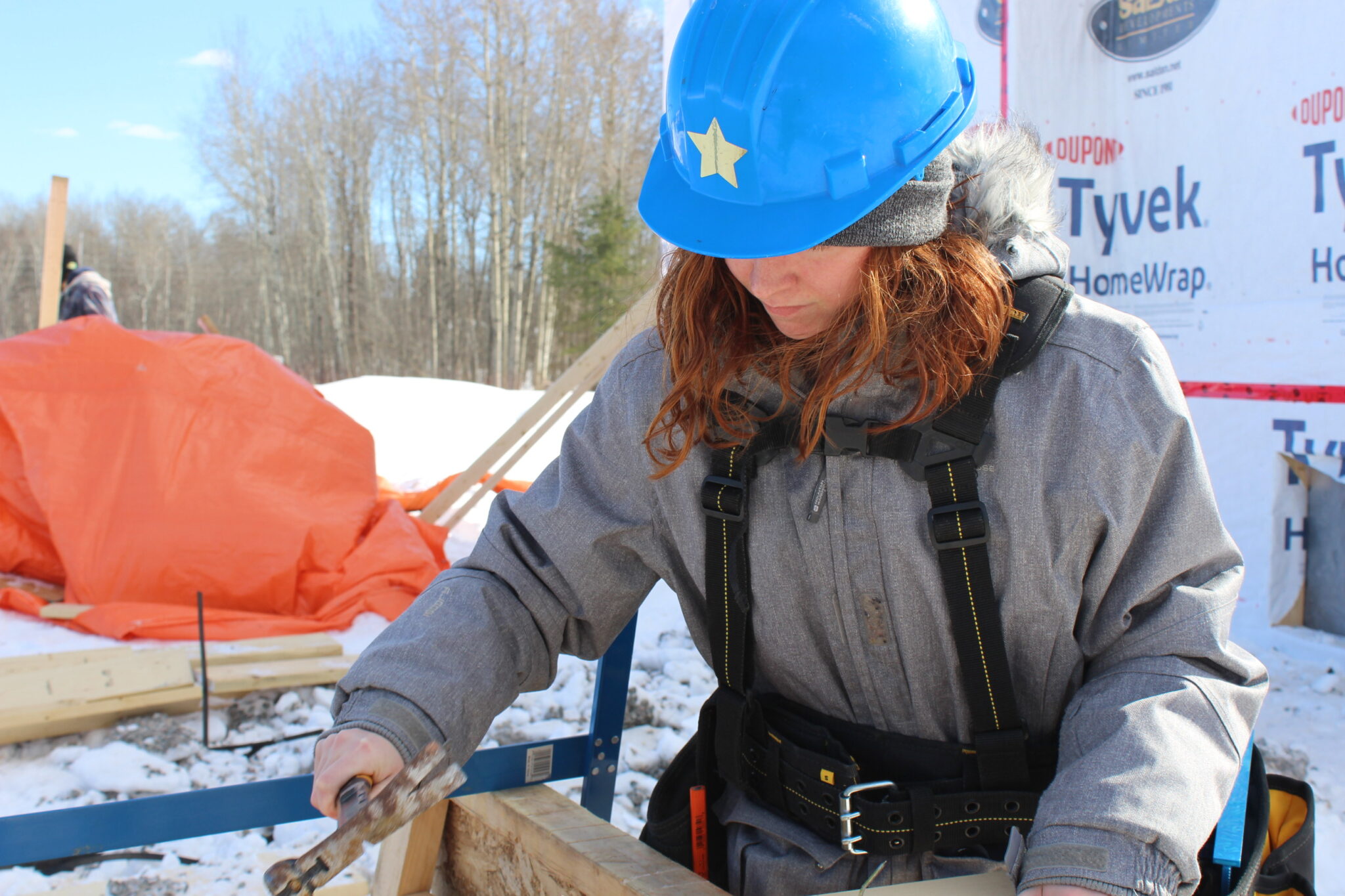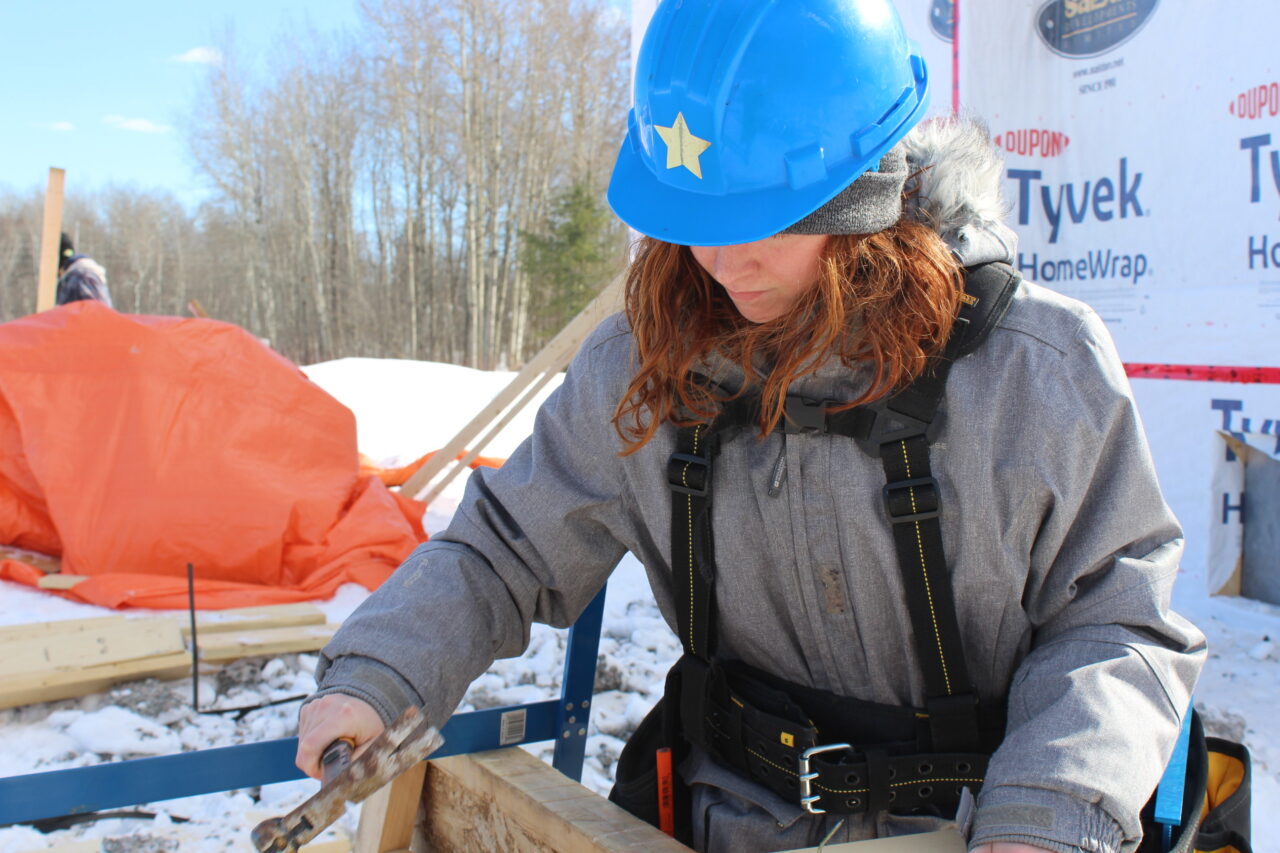 Journey has loved the experience. Working on real jobs sites has motivated Journey to try all things construction. "Even if it's something that I know is going to be challenging, I do my best and learn from mistakes". During her first semester this year, Journey worked as a labourer and shadowed Shea during phase 7 of SalDan's Crestwood Subdivision. "Having someone like Shea was comforting because she was always honest with me and gave me constructive criticism". She explained that although she has received some comments about her being a young woman in construction, her co-workers and peers have been supportive and motivating. "There is always going to be someone that has something to say. It honestly just makes me want to prove them wrong and do a better job".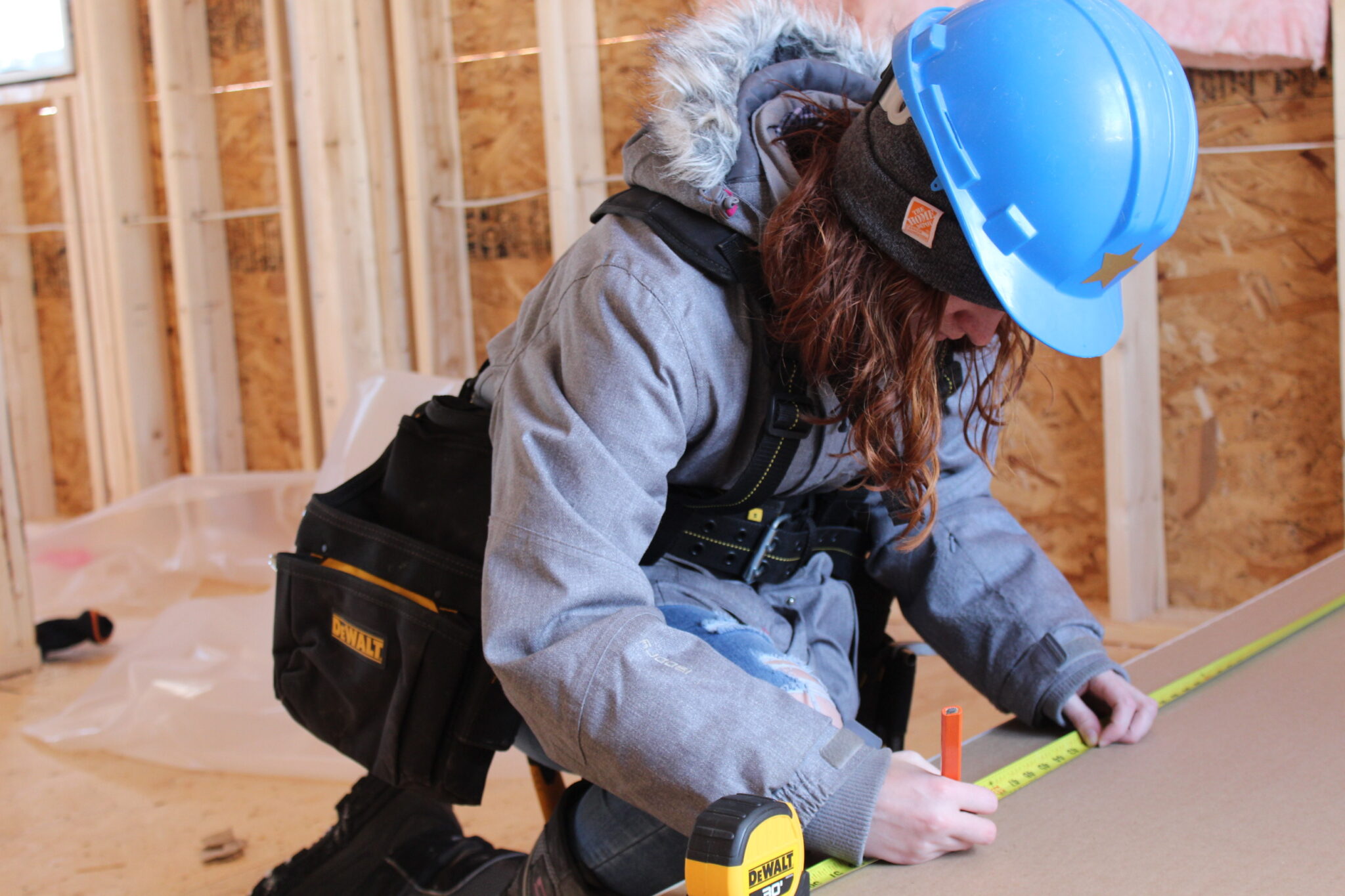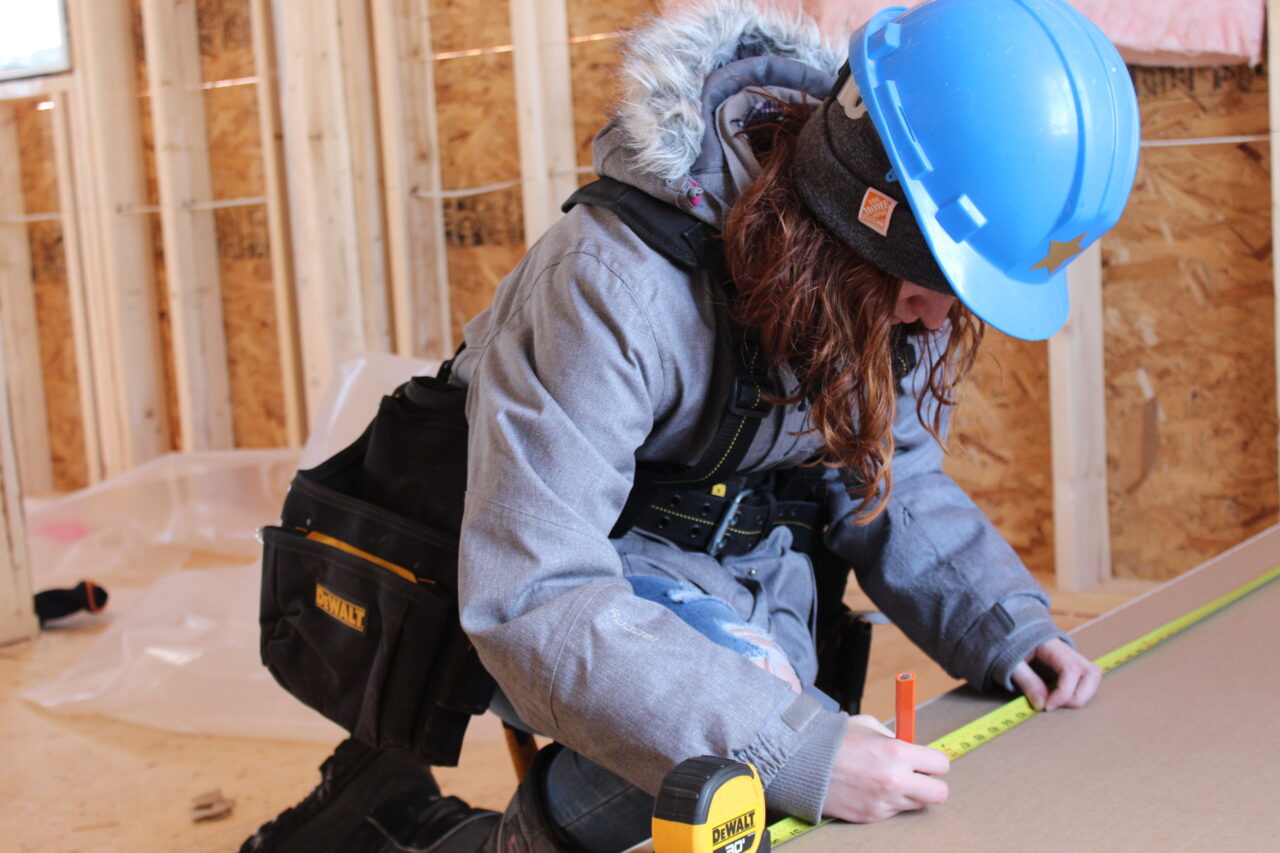 Challenges that she has encountered is building up her upper body strength and being outside all day long. Over time Journey noticed that her stamina and strength had grown and allowed her to push herself physically. Because she is a red head and fair skinned, she is much more sensitive to the sun and can experience sun sickness. "I feel as though it can be annoying to some as it's not a common issue that people see. It can be inconvenient, but I try to be aware of when I've been out for too long, I wear sunglasses and my hard hat help block the sun too".
Finishing up her last semester, Journey is excited to work with SalDan in the summer while she works on applying to Sault College for their Civil Engineering Technician program. The 2-year program covers roadway design, construction techniques, electronic surveying, municipal services, and much more. This will help Journey gain further real-world experiences and make connections within the trades.
Journey encourages everyone to try out the trades if you are a hard worker and wanting to work with your hands. She believes that anyone is capable if they are determined and willing to learn.