Along with Women In Construction Week, today is International Women's Day! Today is a time to raise awareness towards gender equality; to reflect on the progress that's been made so far, and what work remains.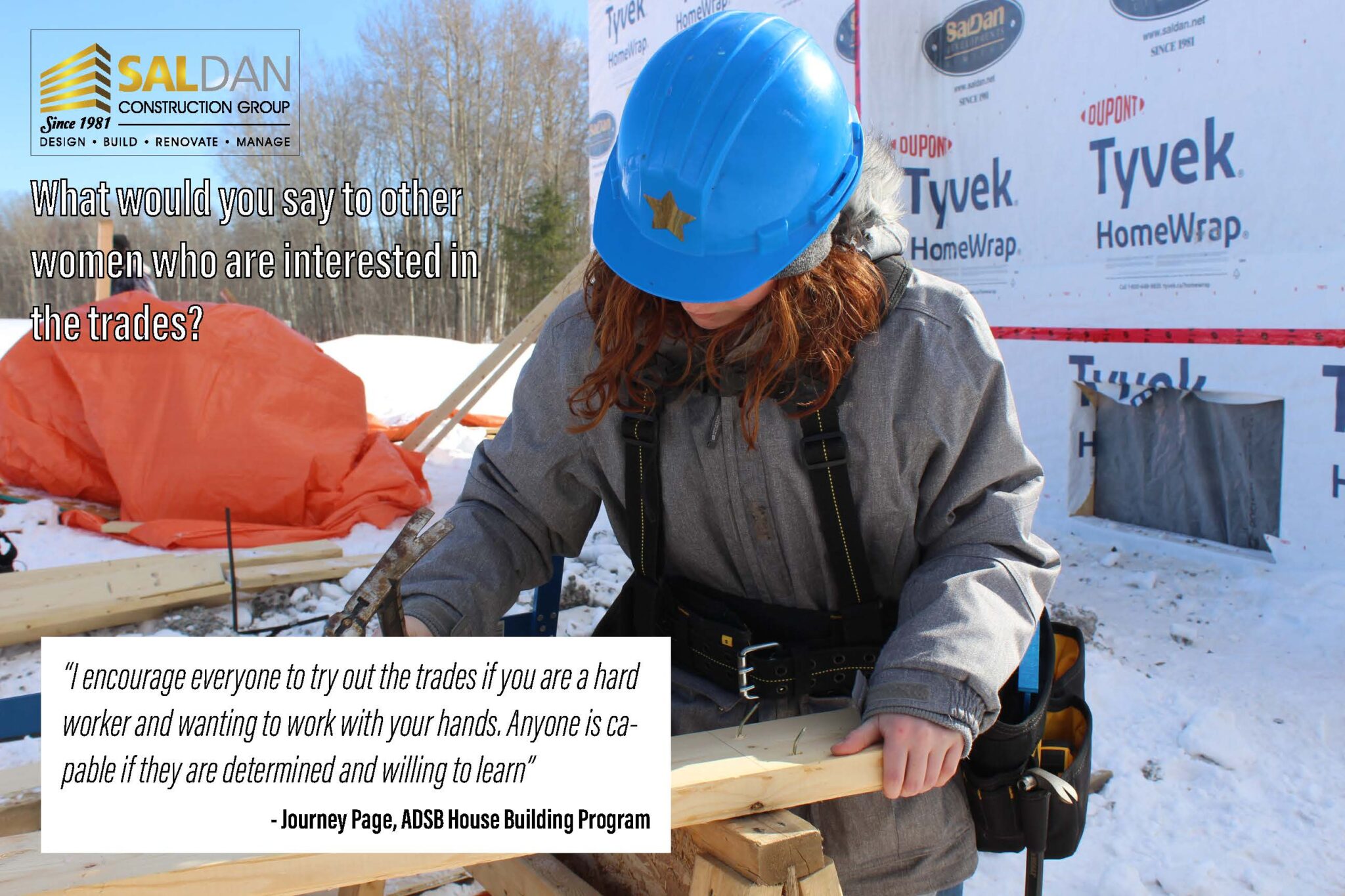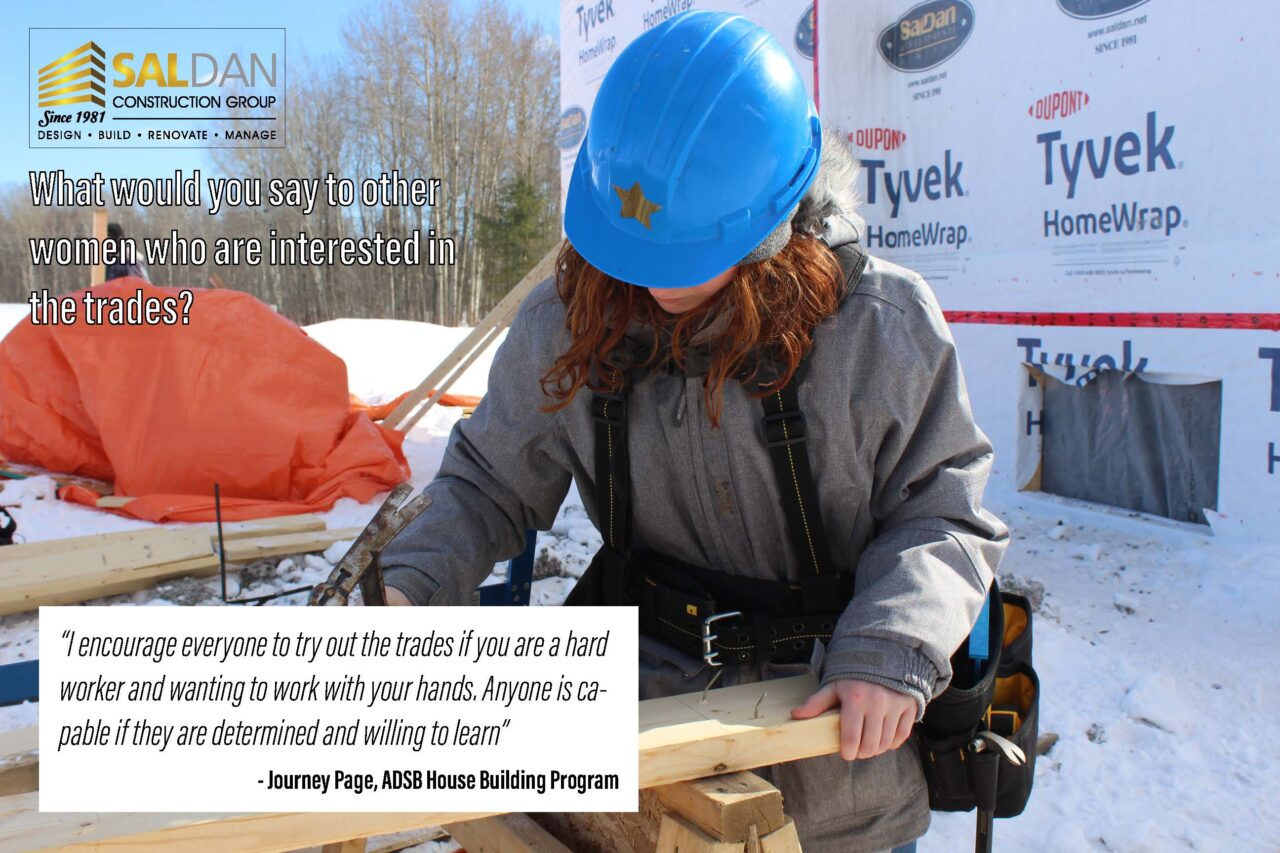 National Women's Day began back in the early twentieth century. The labour movements in North America and Europe started up the call for women's equal participation in society. The first Women's Day took place on March 19th, 1911, in Austria, Denmark, Germany, and Switzerland. The amount of support was overwhelming, with over a million women and men participating in public events. The following years, the day was celebrated by more and more countries. The United Nations recognized 1975 as International Women's Year, and began celebrating March 8th as International Women's Day.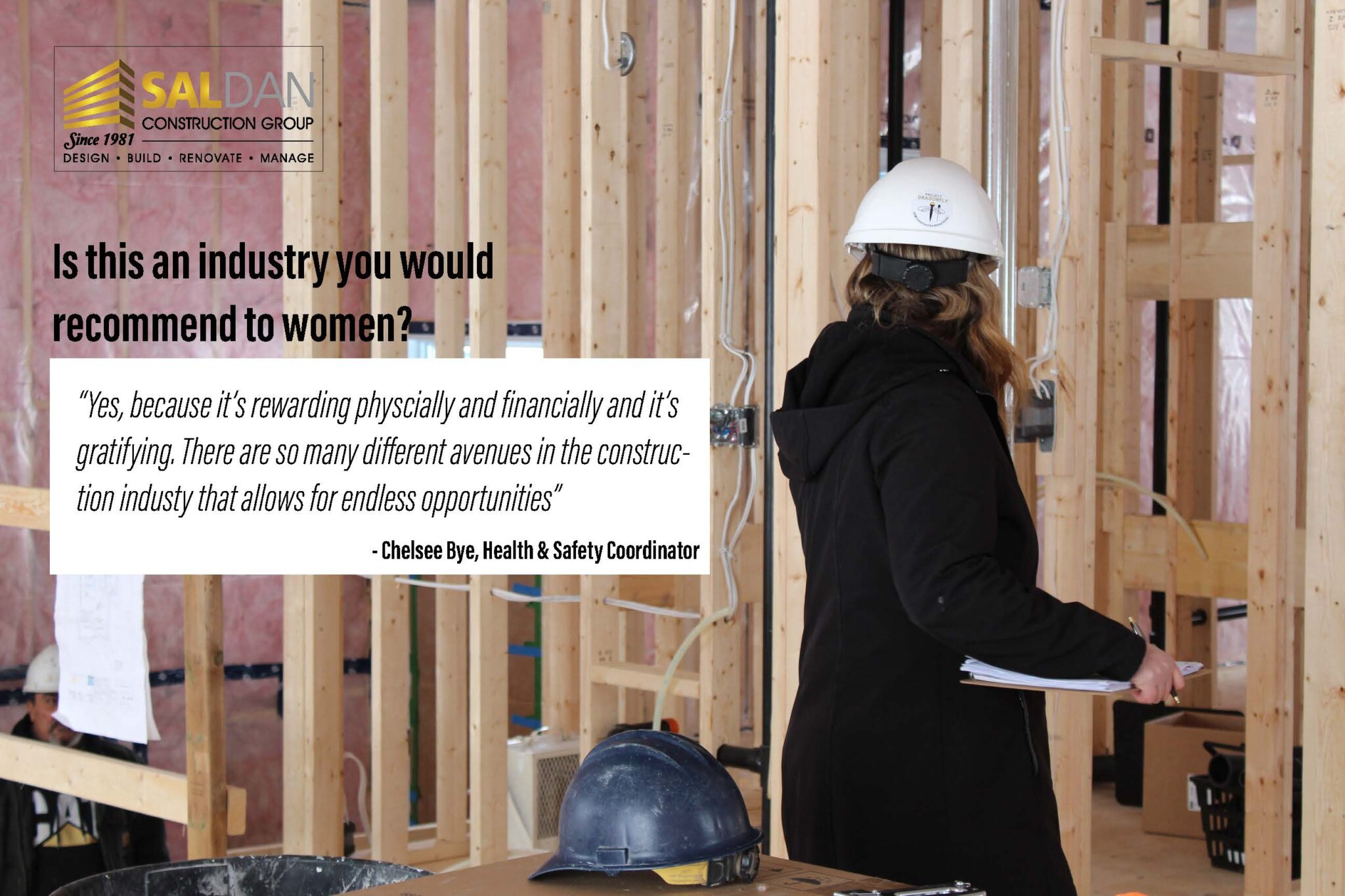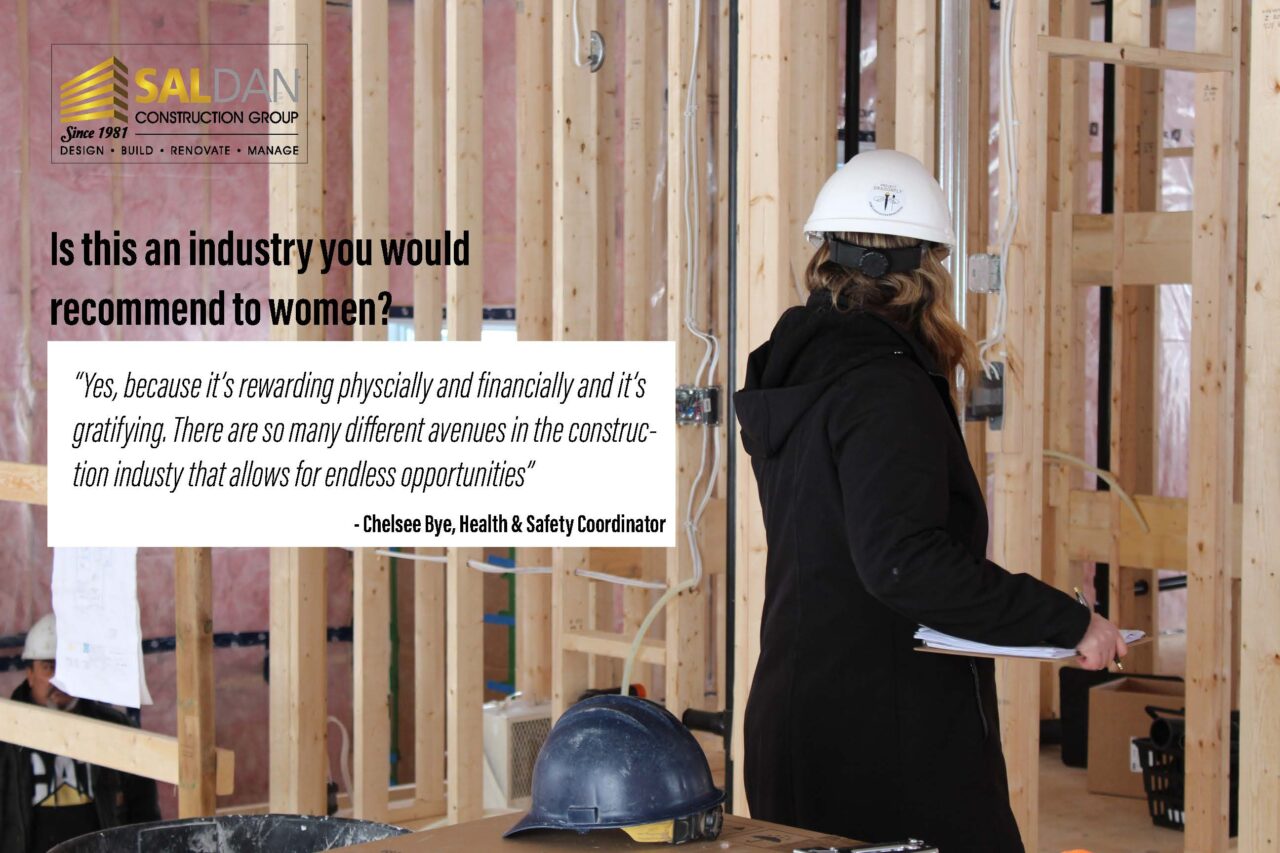 The world of construction and the trades has been predominantly male since the beginning of time. SalDan is a proud supporter of women working in the trades and has encouraged young women to take on construction as a career. They have sponsored the House Building Program through Algoma District School Board in Sault Ste. Marie for many years and continue to help share the message that more women are wanted and needed in construction.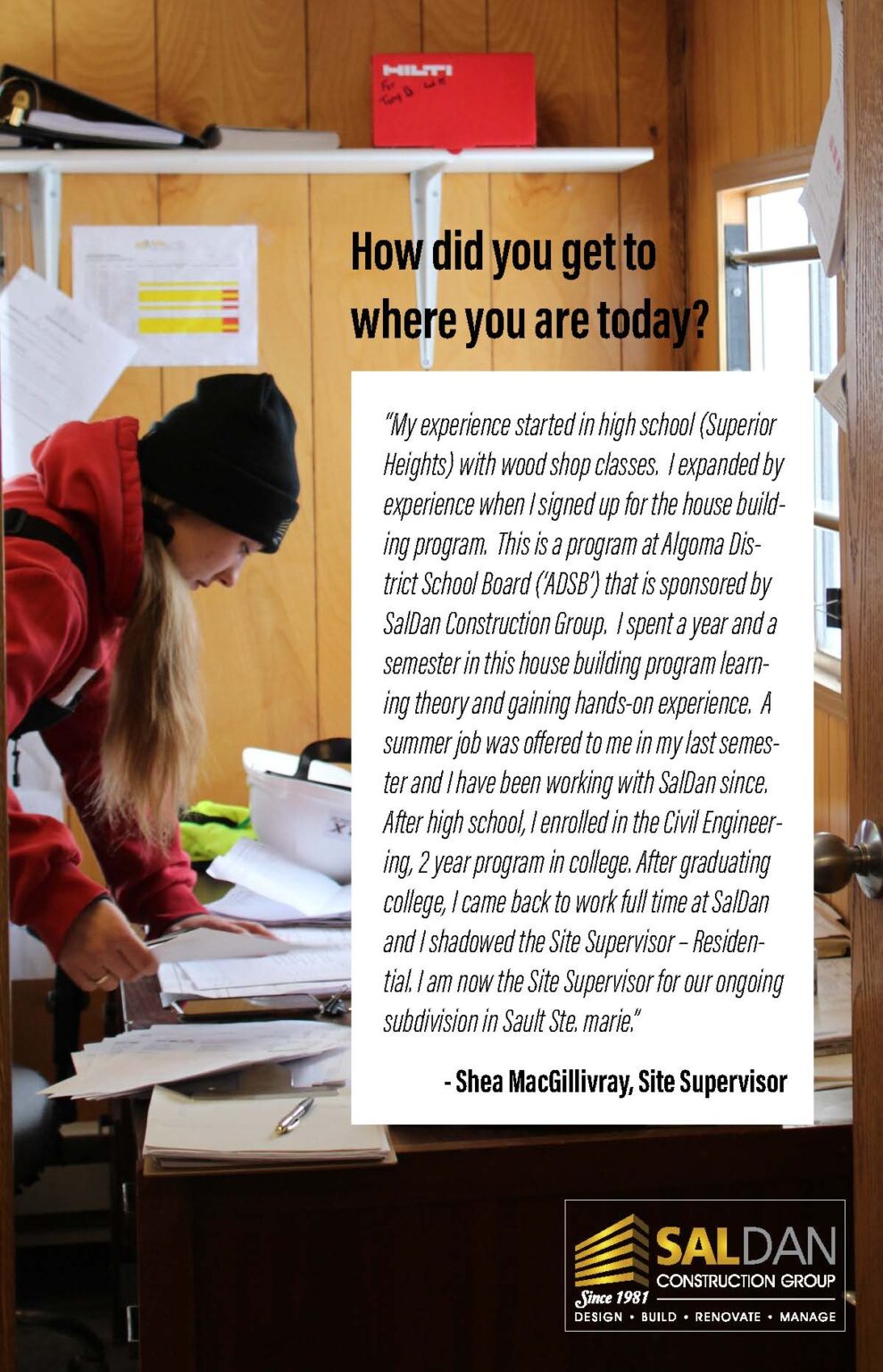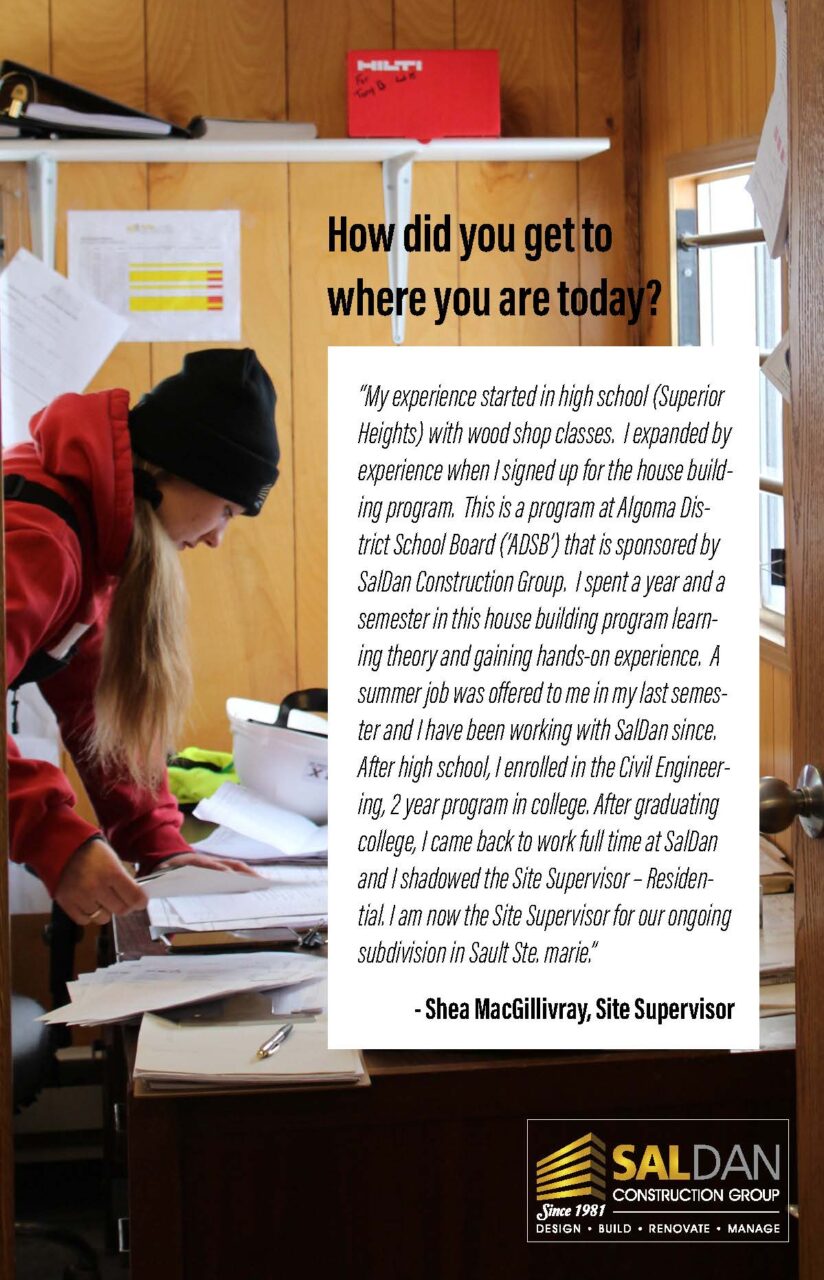 Both SalDan's Health and Safety Coordinator and Site Supervisor are successful young women who have completed the ADSB House Building Program and continued their education through Sault College. To start off Women In Construction Week, we shared Chelsee Bye's story and how she began her journey in construction. You can read that here.
For the next 3 days, we will continue to highlight some of the women we have had a pleasure working with who hold very important roles within SalDan. Make sure to follow us on our social media to hear more about their success.